Prime Male Price in Pakistan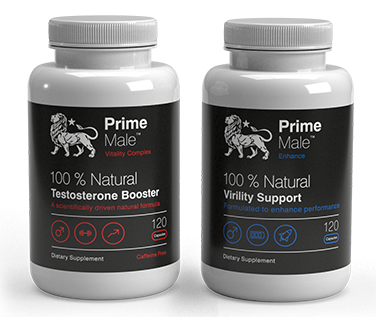 Turn back the clock with…
Prime

 Male


Enhance

From the makers of Prime Male comes one of the world's most effective natural male enhancement supplements.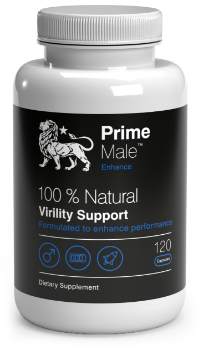 Utilizing the latest research on male performance, 
Prime

 Male 

Enhance

 is the unique, natural formula designed to 

boost your virility three-fold:
Nutrients boost blood flow and sperm quality for stronger and longer erections, and more satisfying orgasms – for you and your partner.
Proven libido-enhancing ingredients fuel your sex drive, meaning you're "up for it" at any time – day or night.
The mood lifting qualities at the heart of our natural formulation deliver an unmistakable confidence; you RADIATE attractiveness.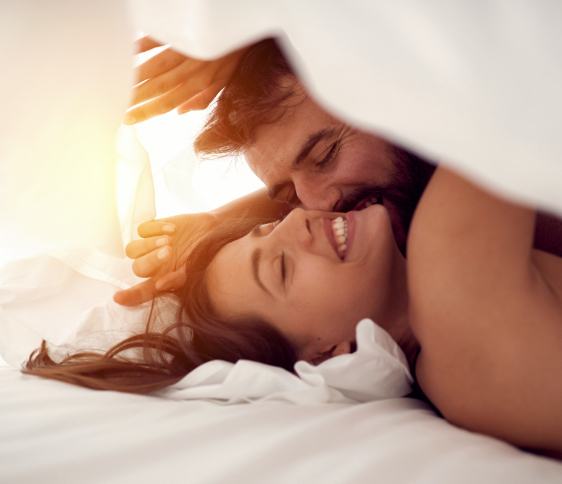 Do you remember how it felt in your early twenties? Walking home in the dawn light after a long night of passion. The full body feeling. That swagger you had.
Has it been a long time since you last felt that movie star swagger? Maybe you think those days are behind you? Think again.
Prime Male Enhance has been formulated to work for any man – including you. Little wonder it's already being called the marriage saver and relationship maker.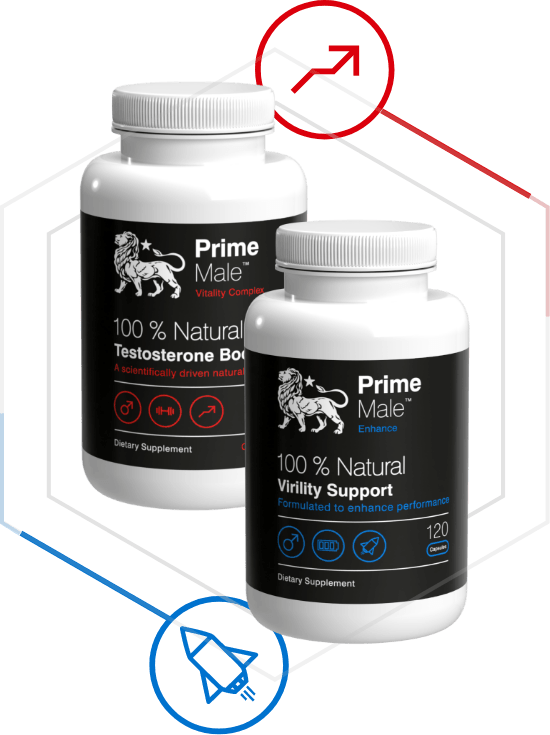 Prime

 Male's 

Perfect Partner

Prime Male Enhance is proven to be effective even if it is your sole daily supplement.

However, Prime Male Enhance has been specifically formulated to work synergistically with your regular Prime Male Testosterone Booster.

Used as a 'standalone' product, Prime Male Enhance is sure to delight both you and your partner. But when used in combination with Prime Male Test Booster, each product leverages the other, so the benefits are magnified.

Combine with Prime Male Test to build and strengthen your masculine bedrock and stimulate your sexual appetite.
How does 
Prime

 Male 

Enhance

 work?

A unique blend of nutraceuticals was chosen by our expert R&D team after studying scores of research papers on male vitality and virility.

Based on those findings, we narrowed it down to ten premium ingredients which contribute to three distinct benefits:
Pleasure Max Matrix
Feel confident not only of your performance, but of your own exquisite sexual enjoyment

Ginseng: A traditional aphrodisiac from the Far East, the active compound ginsenoside has been shown to have numerous benefits for men. Recent research findings suggest that ginseng may be a natural alternative treatment for impotence and sexual dysfunction.

Maca: Once only found in the Peruvian Andes, this little herb can make a BIG impact. In fact, one reputable study concluded that maca is effective in boosting sexual desire, while a pilot investigation found that maca can aid energy and recovery time.

Oat Straw: Oats are not only great for your heart, they also work to boost desire. A 1986 study by the Institute for Advanced Study of Sexuality found subjects taking oat supplements enjoyed heightened sexual awareness, increased sexual thoughts and more orgasms
Magnetic Mindset Matrix
Increases your desire and helps develop an Alpha sexual mindset

Tribulus: Historically used in Europe to treat low desire, Tribulus Terrestris is currently most often found in testosterone boosters. But modern scientists now attest to its efficacy in restoring your sexual appetite and heightening libido.

Selenium: Selenium is an essential mineral, naturally found in large amounts in oysters (a traditional aphrodisiac). Its antioxidant properties protect sperm from cellular damage. Indeed, there is a proven link between optimum levels of selenium and male fertility.

Damiana: When the Spanish arrived in the Americas, they found indigenous people using the yellow flowers of the Damiana plant as an aphrodisiac. Fast forward to the 21st century and lab tests on compounds isolated from damiana show they do act like sex hormones.

Muria Puama: Colloquially know as "erection root" a landmark study was conducted in 1994 on the effect of Muira puama on men suffering from low libido. Within the first two weeks, an incredible 62% of men stated that the herb produced a "dynamic effect" on their libido and erectile function.
Performance Power Matrix
Hand-selected nutrients give you the energy to deliver, and the blood flow necessary to impress
Saw palmetto: Extracted from a North American palm, Saw palmetto is believed to regulate testosterone by suppressing an enzyme which depletes natural T levels. The result is more power, stamina and confidence – in and out of the bedroom.

L-Arginine: An essential amino acid, Arginine also naturally dilates the blood vessels, which can increase arousal and performance. One study found that L-arginine helped a significant number of men aged 25 to 45 with ED achieve normal erections.

B vitamins: Vitamins B6 and B12 are vital in contributing to energy release and combatting fatigue. The inclusion of these key vitamins in Prime Male Enhance's formula is crucial to helping you perform at your best when it matters the most.

Zinc: Not only is zinc important in boosting the immune system, it can have a big impact in the bedroom. Zinc helps produce key sex hormones, boosting testosterone levels – especially in older men. And when testosterone increases, so does sexual desire.
Prime

 Male 

Enhance

 Supplement Facts
Unique Formula
Transparent Ingredient List
Optimized Serving Sizes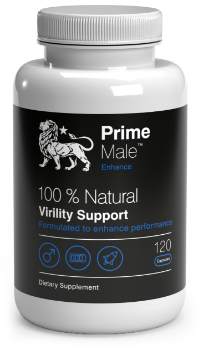 Serving Size: 4 capsules
Servings per Container: 30
Amount
per serving
% Daily Value
Vitamin B6 (Pyridoxal 5′-Phosphate)
10 mg
588
Vitamin B12
80 mcg
3333
Zinc (as zinc Aspartate)
20 mg
181
Selenium (as L-Selenomethionine)
80 mcg
145
Saw Palmetto (Serenoa Repens)(berry)
1800 mg
**
Muira Puama (Ptychopetalum Olacoides)(leaf)
800 mg
**
L-Arginine (as HCL)
600 mg
**
Damiana Leaf Powder (Turnera Diffusa)(leaf)
500mg
**
Asian Ginseng (Panax Ginseng)(root)
(Standardized to 5% Ginsenosides)
400 mg
**
Maca (Lepidium Meyenii)(root)
400mg
**
Tribulus (Tribulus Terrestris)(fruit)
280 mg
**
Oat Straw (Avena Sativa)
200 mg
**
** Daily Value Not Established
Other Ingredients: Gelatin (capsule), Magnesium Stearate, Silicon Dioxide.
Don't think you need 
Prime

 Male

 Enhance

? 

Think Again

.

If you're reading this whilst thinking "Truthfully, I ALWAYS achieve an erection quickly – 100% of the time. My sexual appetite is constantly through the roof. And I always last long enough to satisfy my partner" you may think you don't need Prime Male Enhance…

Think again.

Things may be fine now, but Erectile Dysfunction will eventually affect the majority of men (The Massachusetts Male Aging Study demonstrated that ED is increasingly prevalent with age: approximately 40% of men are affected at age 40 and nearly 70% of men are affected at age 70).

And a recent survey showed that nearly half of men in their THIRTIES suffered from occasional issues in gaining and sustaining an erection.

Prime Male Enhance can help guard against future embarrassing episodes; offering prevention as well as immediate benefit.

Besides, surely every male wants more energy and greater confidence – some of that elusive mojo? Which means EVERYONE can benefit from Prime Male Enhance. And from the very first day you commence the course.

Because, if at the end of the night, the pressures and strains of work mean you're tired and stressed, sex is the last thing that's happening.

But we've got you covered here, too. To combat this symptom of modern life, Prime Male Enhance also contains natural ingredients shown to boost your flagging energy levels, as well as your libido.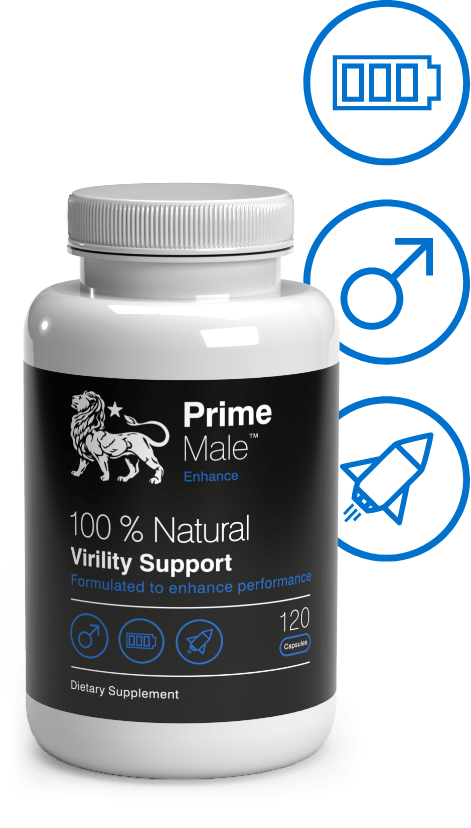 So, in addition to:
Strong, long-lasting erections
Bigger and better orgasms for you and your partner
The pure animal magnetism associated with enhanced confidence
When you choose Prime

 Male 

Enhance

 you also enjoy:
An 

immunity boost

 – Raise your general wellness levels thanks to the zinc included in the formulation. Be fitter, live longer!
More 

energy

 – B-vitamins give you the boost you need at home and at work
One key ingredient – Oat straw – Offers potent

prostate support

Physical attraction

 – A difference you can see in your hair, skin and nails thanks to added magnesium
And Prime Male Enhance is designed to work FAST. See improvement in as little as 21 days (and some men notice it within the first 30 minutes!).
Now there are no excuses. Perform at your peak – always.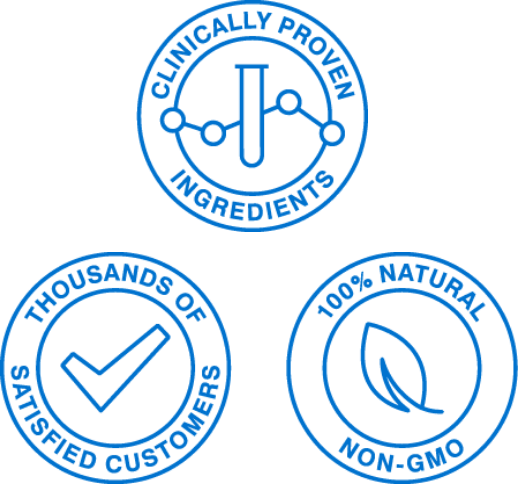 The name you can trust – 
Your safety is our business
Prime Male is the name you can trust. For many years we've been helping tens of thousands of men live life to the fullest with our test boosting product. Enhance continues this legacy.
All our supplements have been formulated by the brightest minds with an extensive background in pharma R&D. As with our entire range, Prime Male Enhance is exclusively manufactured in the USA, under strict cGMP guidelines, in FDA-registered facilities.
And you can safely stack Prime Male Enhance with ANY other Roar Ambition brand – not only your regular Prime Male Test Booster, but also the entire Hunter range, TestoFuel, Instant Knockout and 4 Gauge.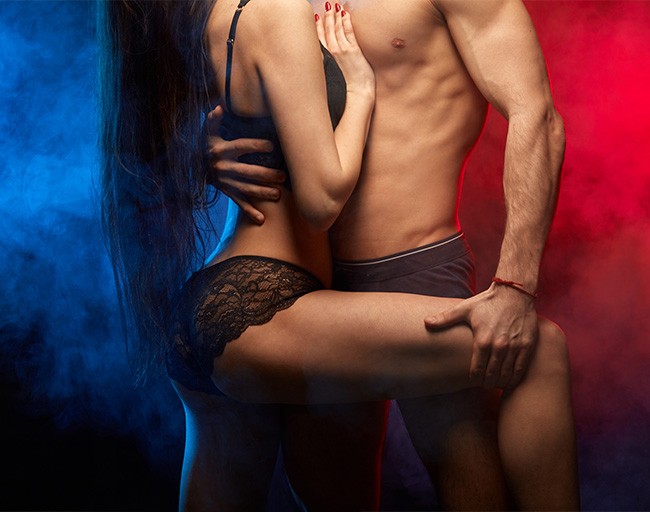 What are you waiting for?
It's up to you.
The easiest thing for you to do would be nothing.
But doing nothing means things stay exactly as they are: mediocre.
Are you happy with mediocre? Of course not.
If you're the kind of man who takes action and wants a better life, we made this product for you.
To be savvier in the sack, better in the bedroom and for a boost in the boudoir, turn to Prime Male Enhance.
It's time for the magic to start happening again…
Read also About our Other Related Products
Click Here